KyivBrand
Ukraine

KyivBrand is a pilot project for Tokenization Factory startup – a platform combining the legal & blockchain worlds to bring intellectual property, trademarks and licensing to the whole new level. The licenses for the Kyiv City logo usage are sold as NFTs and contain the real-life legal utility for the NFT owners.
View Live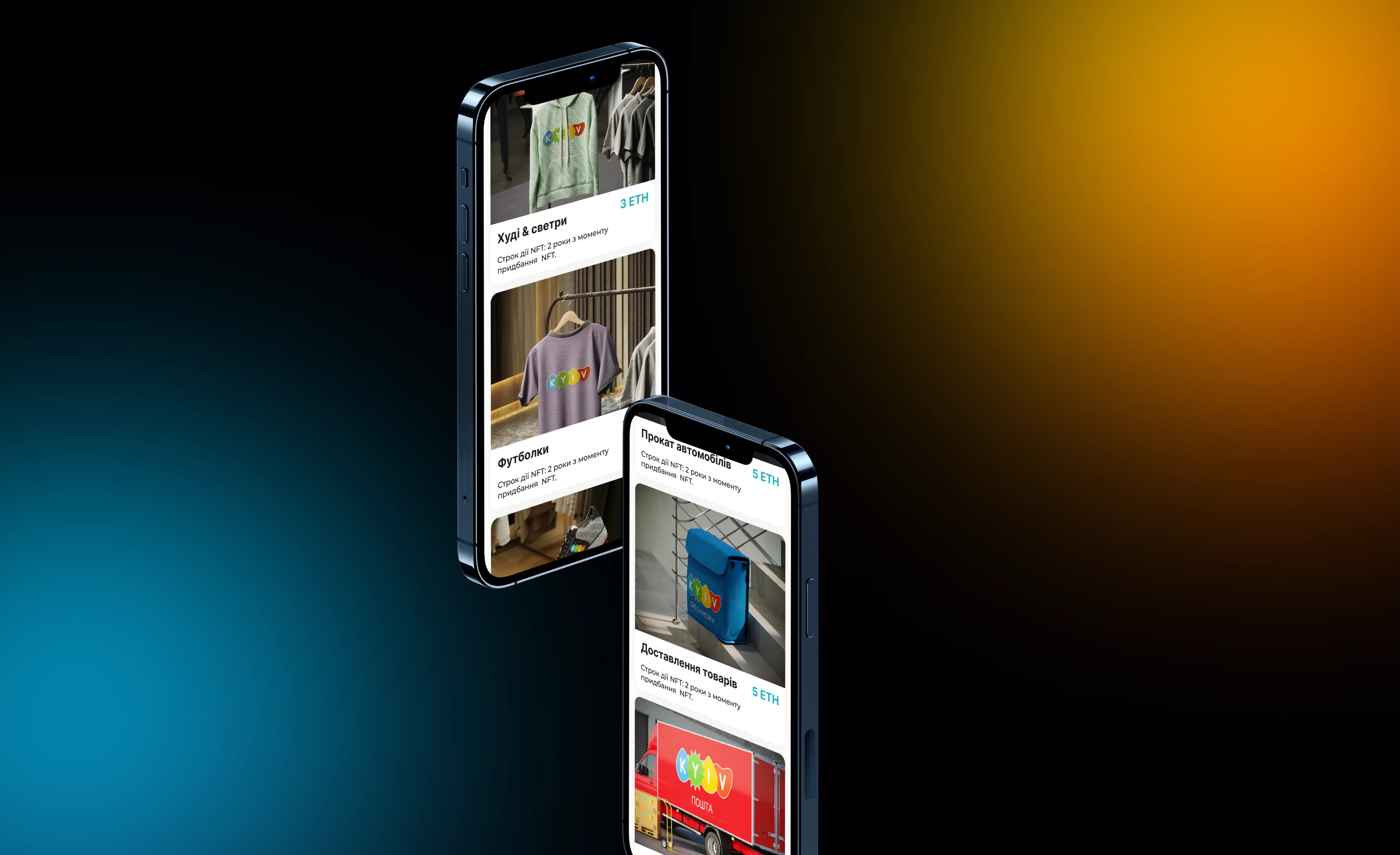 The Challenge
Duration of work: 1 month
People on the project: 6
The trademark usage license must be issued for a limited period of time. It also imposes restrictions on both parties of the deal. To have the real world utility, the owner of the license NFT should be able to obtain a license usage agreement depending on its jurisdiction and legal entity. Aegas implemented a decentralized solution that complies with the legal framework using smart contract mechanisms and provides dynamic settings.
Aegas also developed an application for property validation and generation of license agreement documents for specific NFTs for real-world use.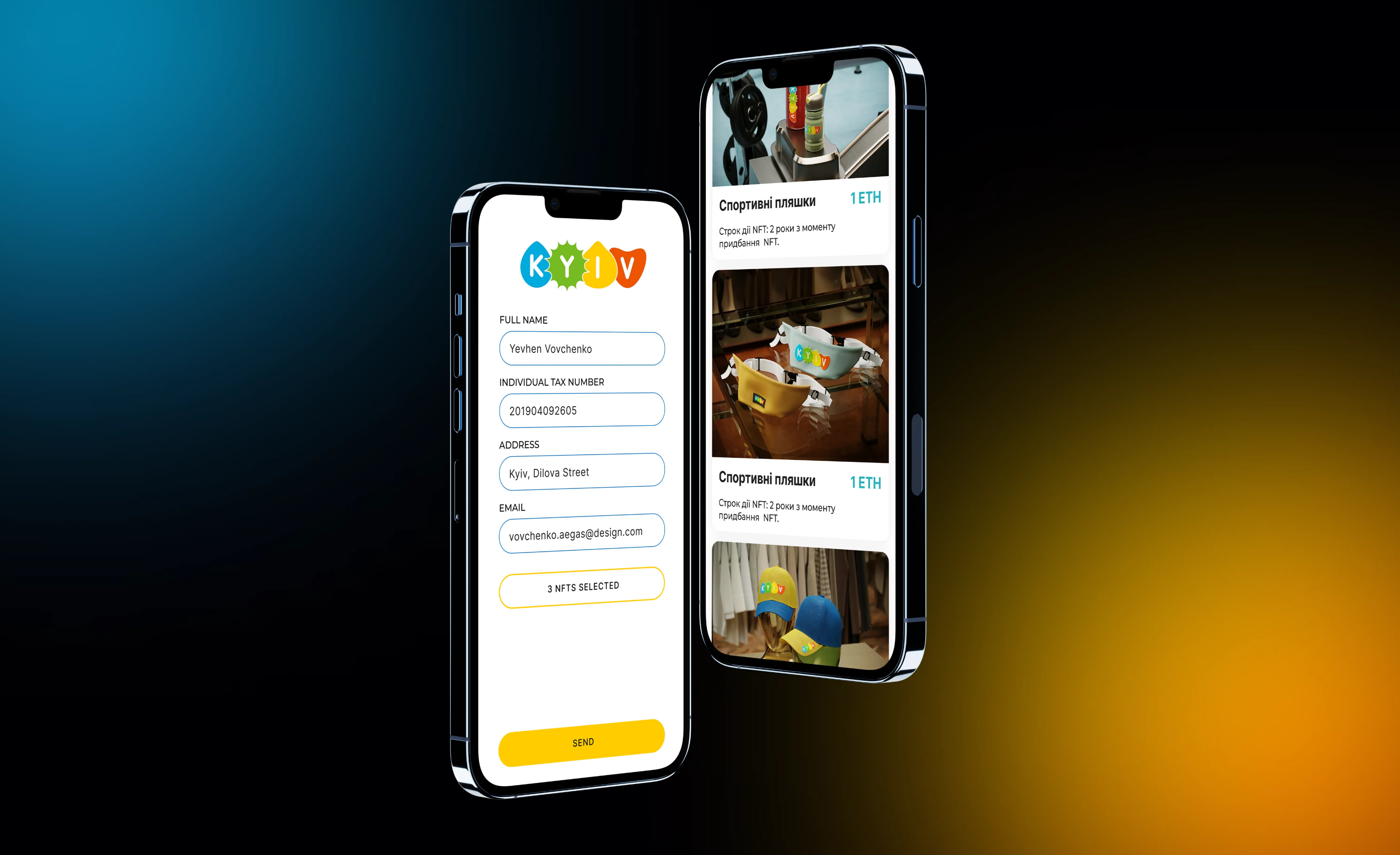 Project
team
Frontend Developer

1

Backend Developer

1

Solidity Lead

1

DevOps

1

UX / UI Designer

1

Product Manager

1
Andrii

[Frontend Developer]

Rostyslav

[Backend Developer]

Michael

[Solidity Lead]

Yurii

[DevOps]

Denys

[UX / UI Designer]

Lidiia

[Product Manager]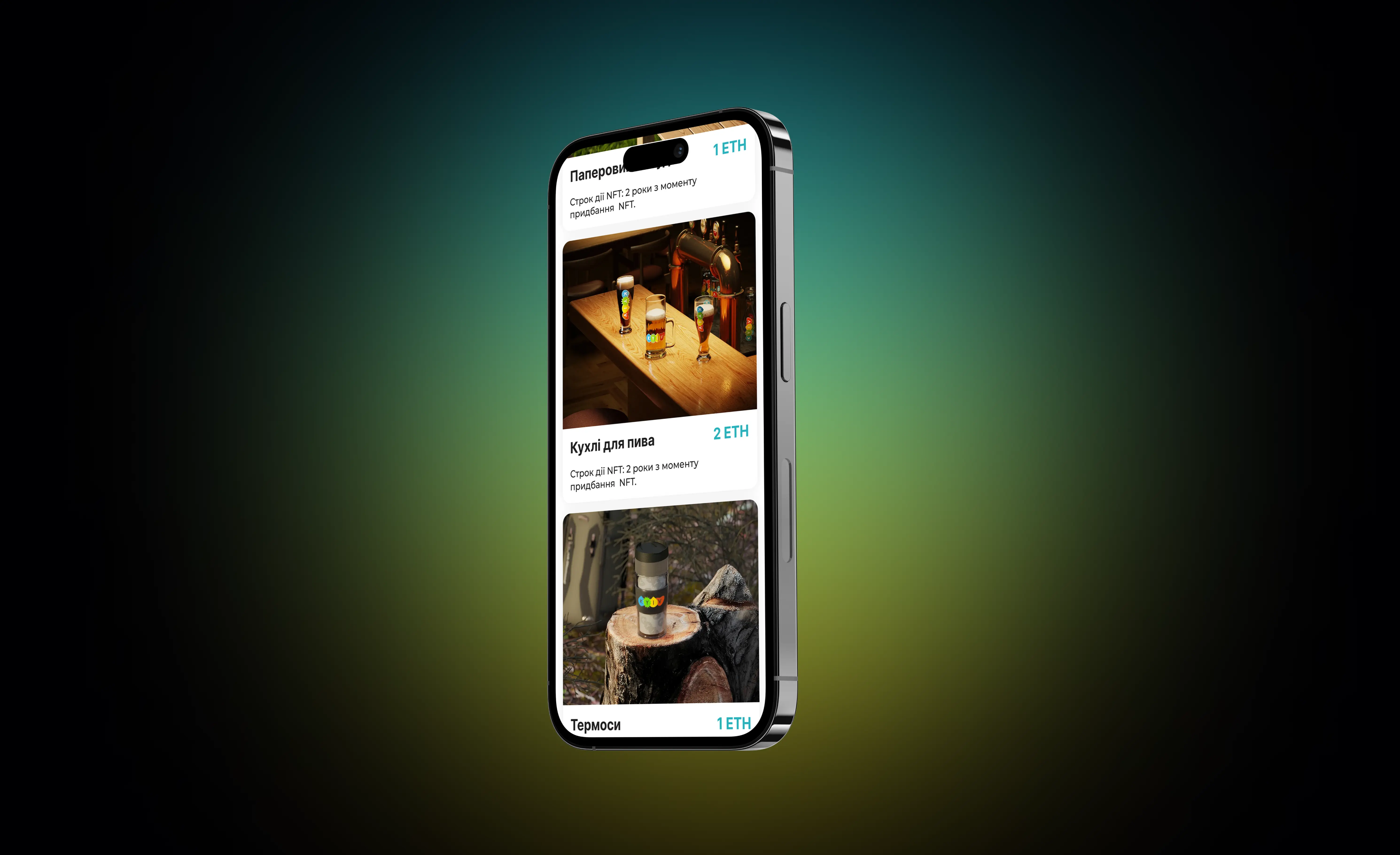 What we use
Backend

ASP.NET , Nethereum
Aegas used custom in-house solutions to maintain the dynamics of NFT metadata depending on the license agreement states. Polygon was chosen as the most ecological and widespread sidechain with wide adoption.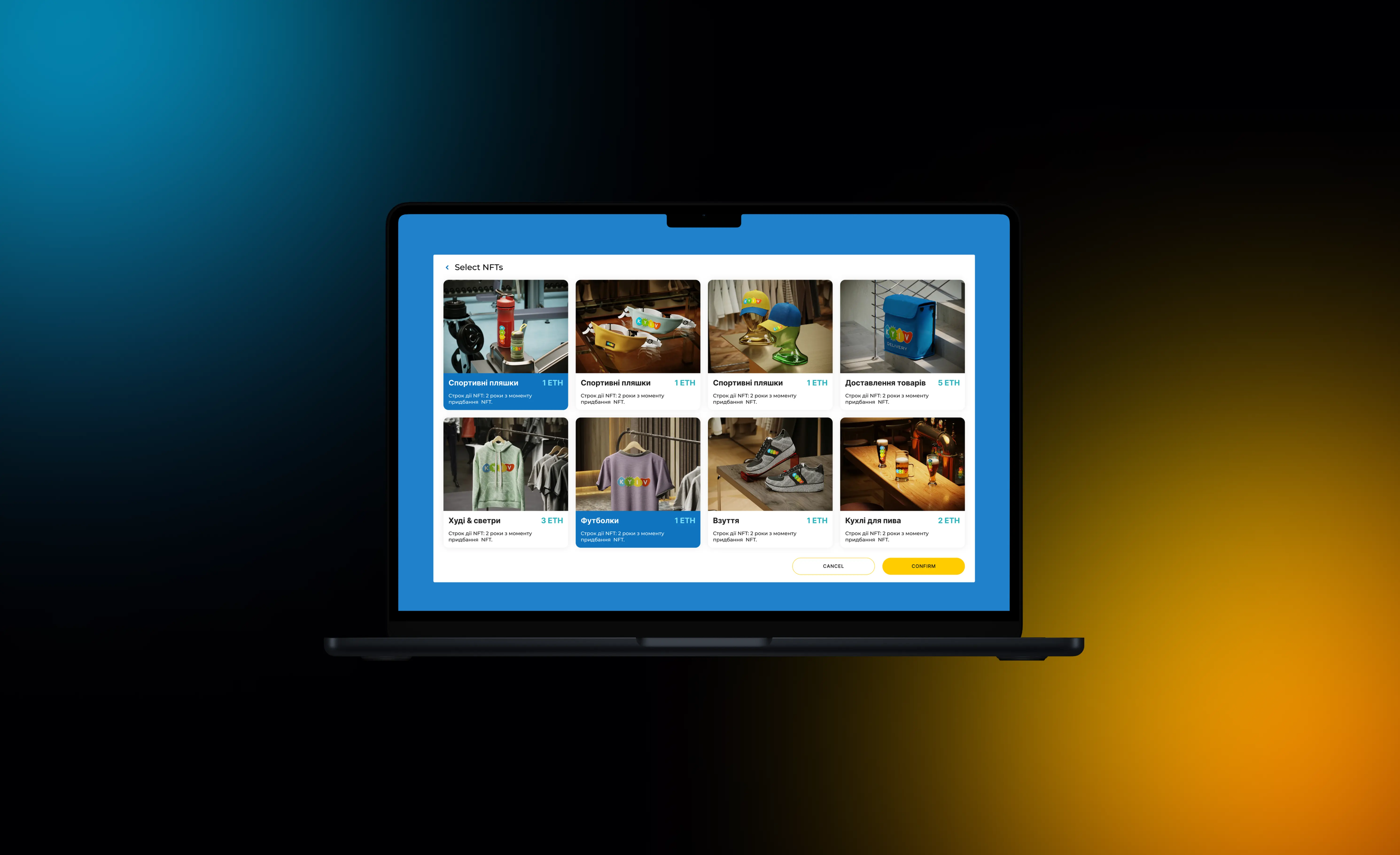 The Result
SUCCESSFUL SALES OF NFTS
NEW AGREEMENTS SIGNED
Kyiv became the first city in the world whose logo is traded on the blockchain. 2 NFT collections were launched for local and foreign use and they had successful sales. With the help of smart contracts, the legal framework supports the rights of both parties through the agreement and greatly simplifies the licensing process.