MELON
UK

MELON is a social NFT platform empowering content creators and helping them build and strengthen their communities with the help of Web3. MELON product ecosystem includes the MELON NFT Marketplace and MELON Collections Launchpad. Anyone interested can create their own NFT collection, featuring the iconic moments from Youtube, Instagram, Twitter, TikTok or Twitch.
View Live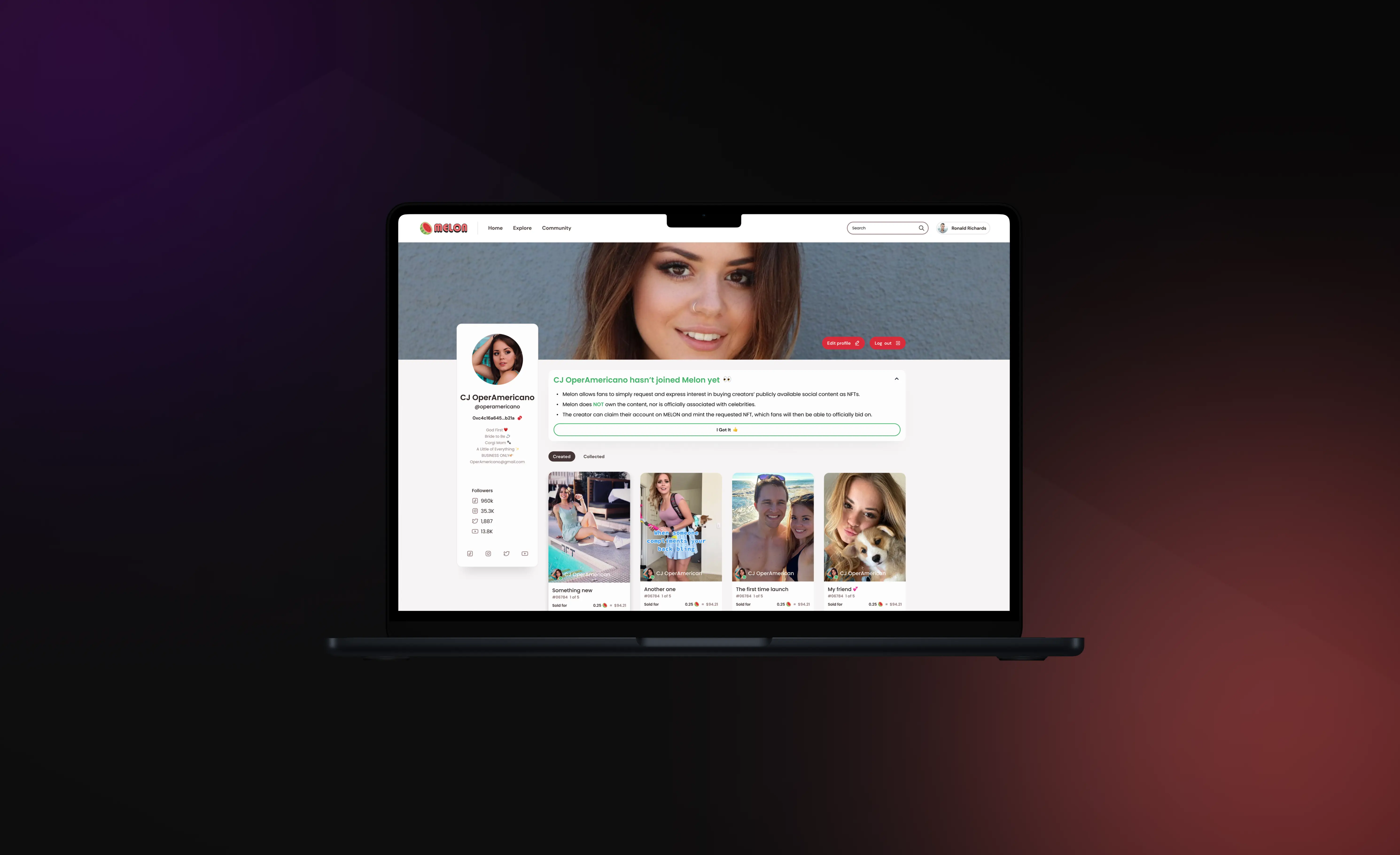 The Challenge
Duration of work: 1.5 years
People on the project: 10
Creators and their fans are poorly familiar with Blockchain and Web3. Aegas has been building the platform user experience considering the social networks features such as following, robust social network integrations, verified checkmarks and embedded social content review to make the audience feel more confident with new tools. Aegas has also built tools for the MELON team to create NFTs for creators through the administrative panel, leaving the ownership to the creators.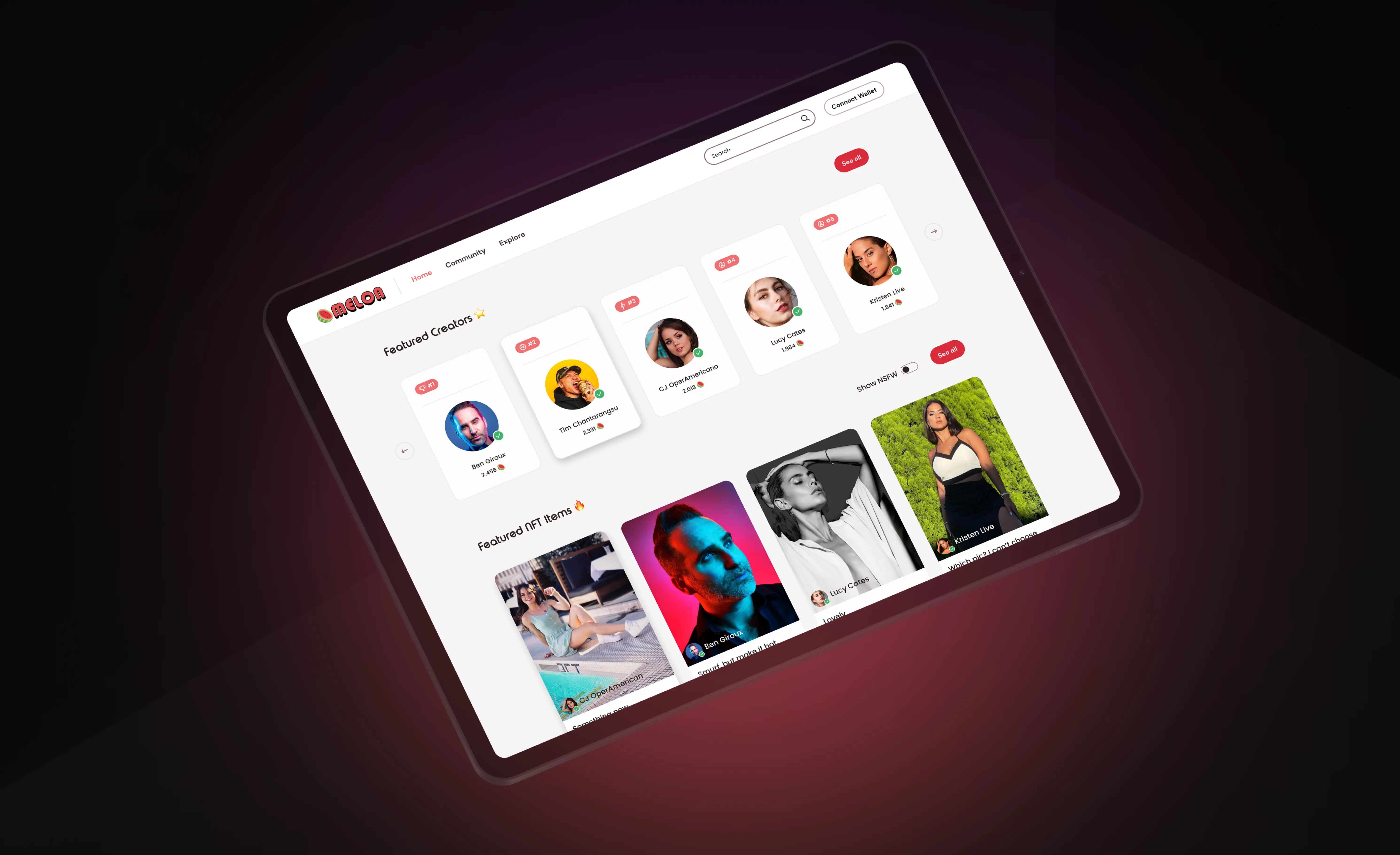 Project
team
Frontend Developer

3

Backend Developer

2

Solidity Lead

1

DevOps

1

UX / UI Designer

1

Project Manager

1

Product Manager

1
Oleh

[Frontend Developer]

Kelvin

[Frontend Developer]

Dmytro

[Frontend Developer]

Andrii

[Backend Developer]

Rostyslav

[Backend Developer]

Michael

[Solidity Lead]

Yurii

[DevOps]

Yevhen

[UX / UI Designer]

Yevheniia

[Project Manager]

Lidiia

[Product Manager]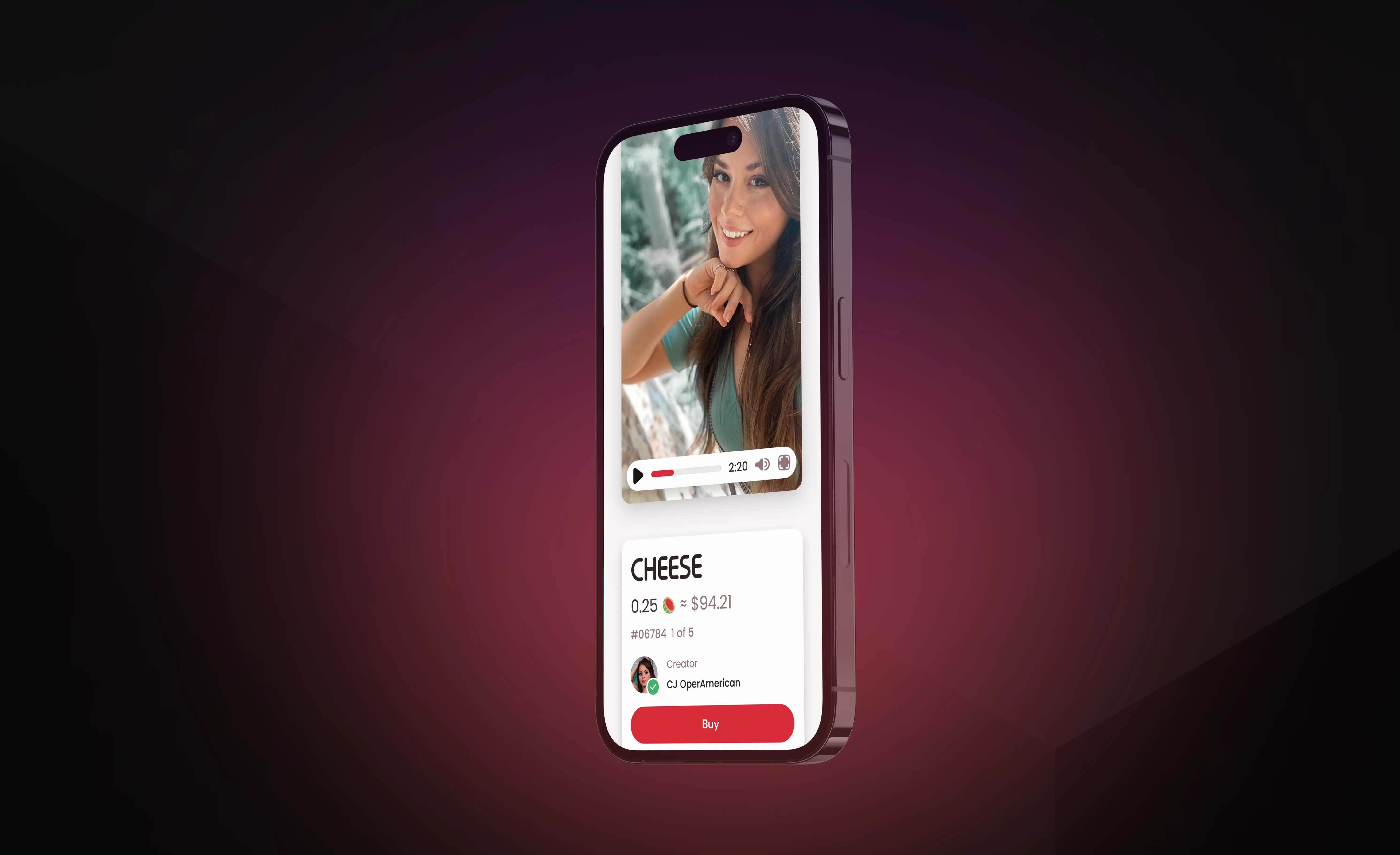 What we use
Frontend

Vue.js, Quazar, Web3

Backend

ASP.NET, Nethereum

Blockchain

Ethereum Mainnet, Polygon

Decentralized storage

IPFS

Design

Figma, Blender, Adobe Stack

Integrations

Youtube, Twitter, Twitch, TikTok, Instagram, Coinmarketcap
Aegas has chosen the stable & scalable technological stack considering the product needs and focusing on the solution decentralization.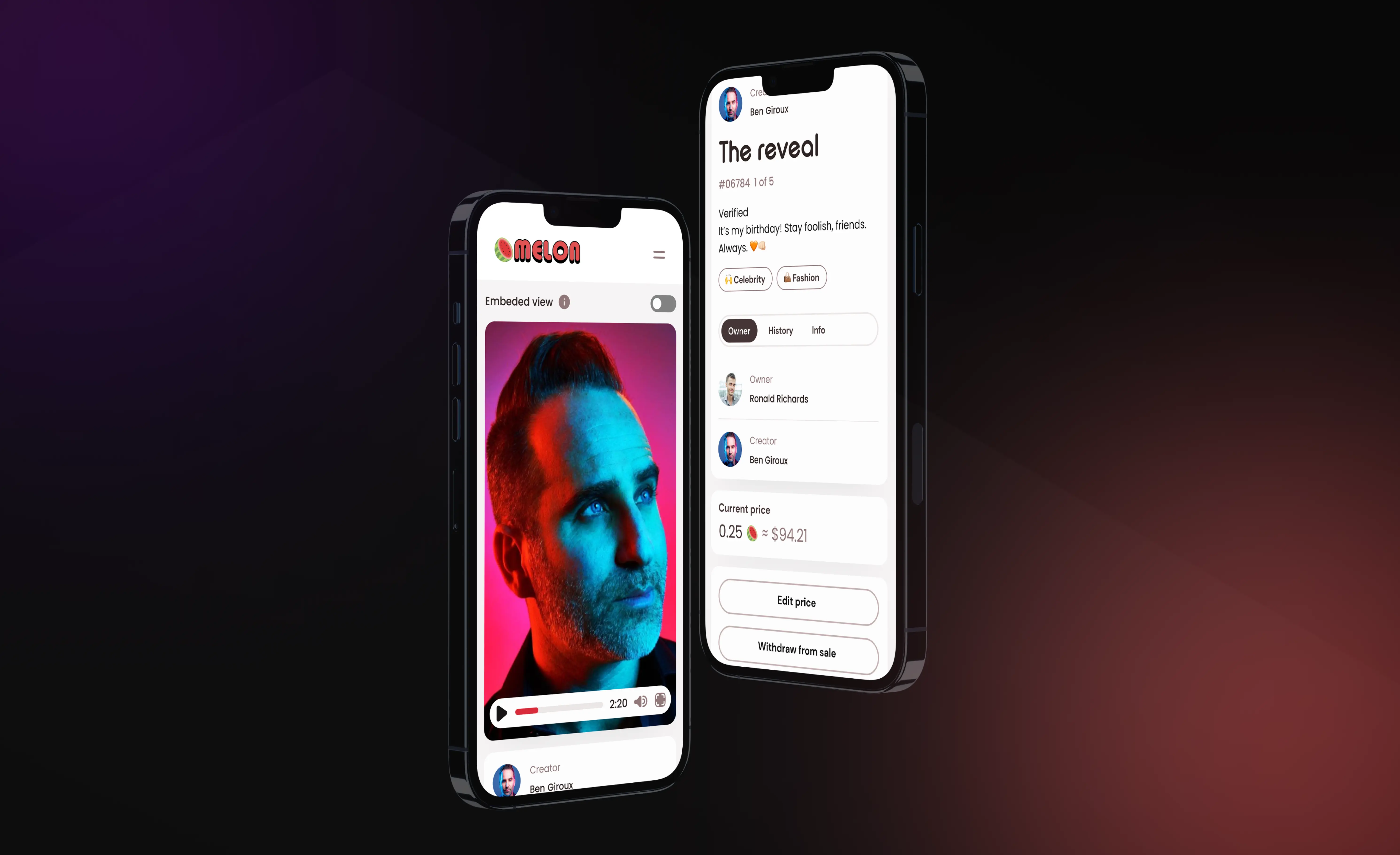 The Result
250 million followers reach
Over 100 creators onboarded
Numerous creators with more than 250 million followers reach have joined MELON. MELON successfully launched an NFT Marketplace and Launchpad on Polygon Blockchain. The work continues on the Ethereum Social NFTs Launchpad, allowing creators to easily launch their social NFTs and building further utility around them.