How to Start a Cryptocurrency Business - Ideas & Strategies for Creating a Crypto Exchange
Blockchain 17 Apr 235 min read
Want to join the crypto market, but don't know where to start? Learn some great ideas and figure out how to start a cryptocurrency business here!
5 min read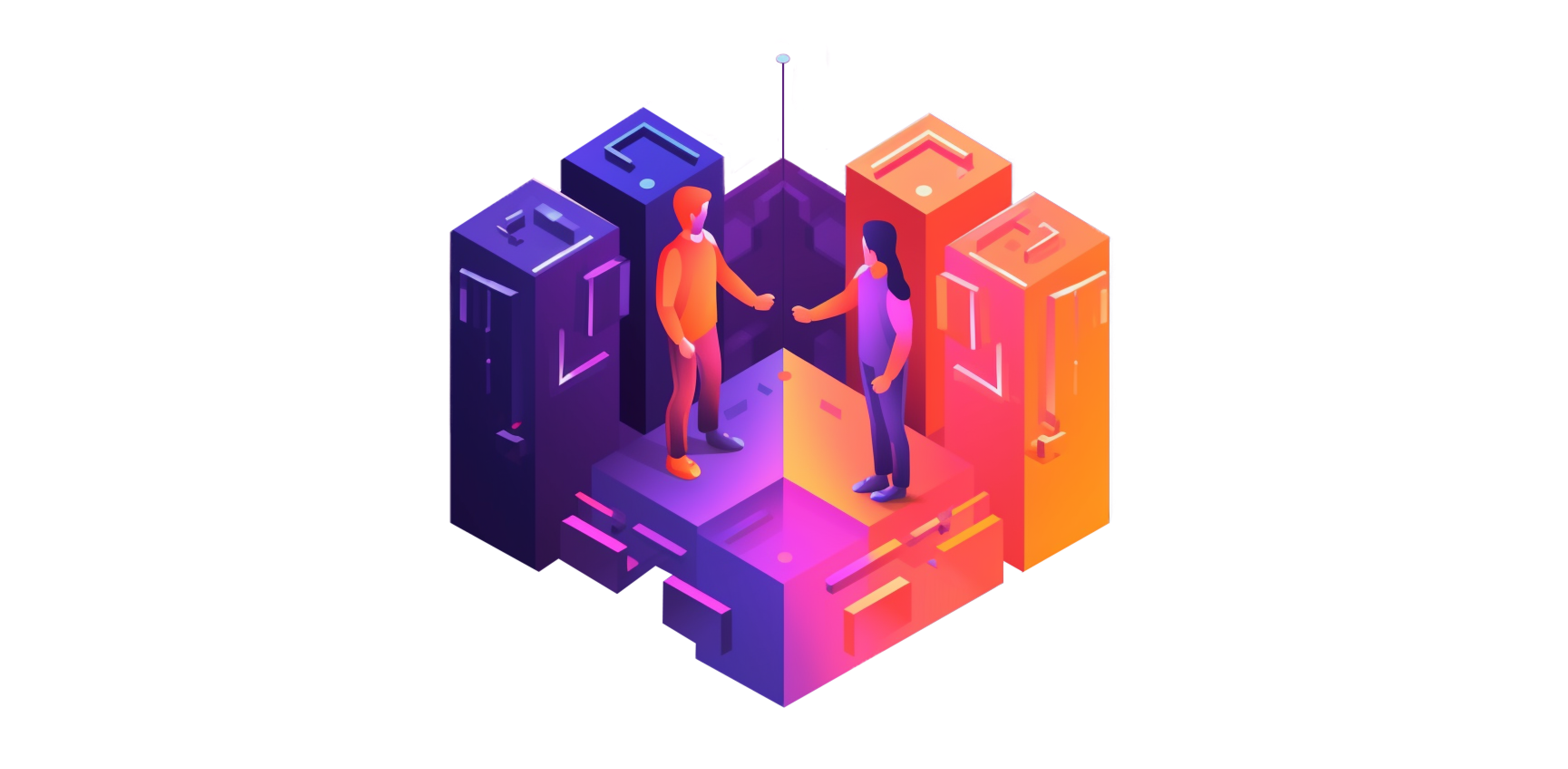 Currently, one Bitcoin is worth about $28,000. With the increasing popularity of digital assets and the potential for profits, establishing your presence in the crypto space by starting a cryptocurrency exchange is a not-to-be-missed opportunity. It is also a tricky and complex process, leaving many wondering how to start a cryptocurrency business. To succeed in this field, you must have a decent plan. Here's the best ideas for starting a cryptocurrency business.
Exciting Cryptocurrency Business Ideas
There are several cryptocurrency business opportunities available for ambitious entrepreneurs. Let's dive into some lucrative crypto business ideas, ending with the most exciting of all: starting your own crypto exchange.
Start a DAO
DAO or Decentralized Autonomous Organization is an organization that runs through rules encoded as computer programs called smart contracts. DAO has a transparent structure, no hierarchy, and no intermediaries. DAOs are used for fundraising, decision-making, and even charity. 
CityDAO, a digital city of the future, found 6,000 investors to contribute nearly $7 million, and 11 out of 100 of the top cryptocurrencies are DAO tokens. Cryptobriefing even reports that DAO treasuries now hold over $11 billion as of April 2022.
If you want to start a DAO, read our article "How to create a DAO."
Create an NFT Marketplace
NFT or Non-Fungible Tokens are artist-created digital assets that represent monetary ownership of unique items. NFT marketplaces have a decentralized platform, direct transactions between buyers and sellers, and no intermediaries. 
They're very popular, too - the marketplace Blur has a base of 146,823 users. But how can you make money from this? Well, OpenSea, a preeminent NFT marketplace, takes a 2.5% cut from every transaction, and for a sale that's millions of dollars, you could be a millionaire in just one sale.
If you want to create an NFT marketplace, read our article "How to create an NFT marketplace."
Create a Crypto Exchange
A cryptocurrency exchange is a platform for buying, selling, and trading cryptocurrencies. There are different types of crypto exchanges, but they are all advantageous and exciting. If you are interested in creating a cryptocurrency exchange, read on.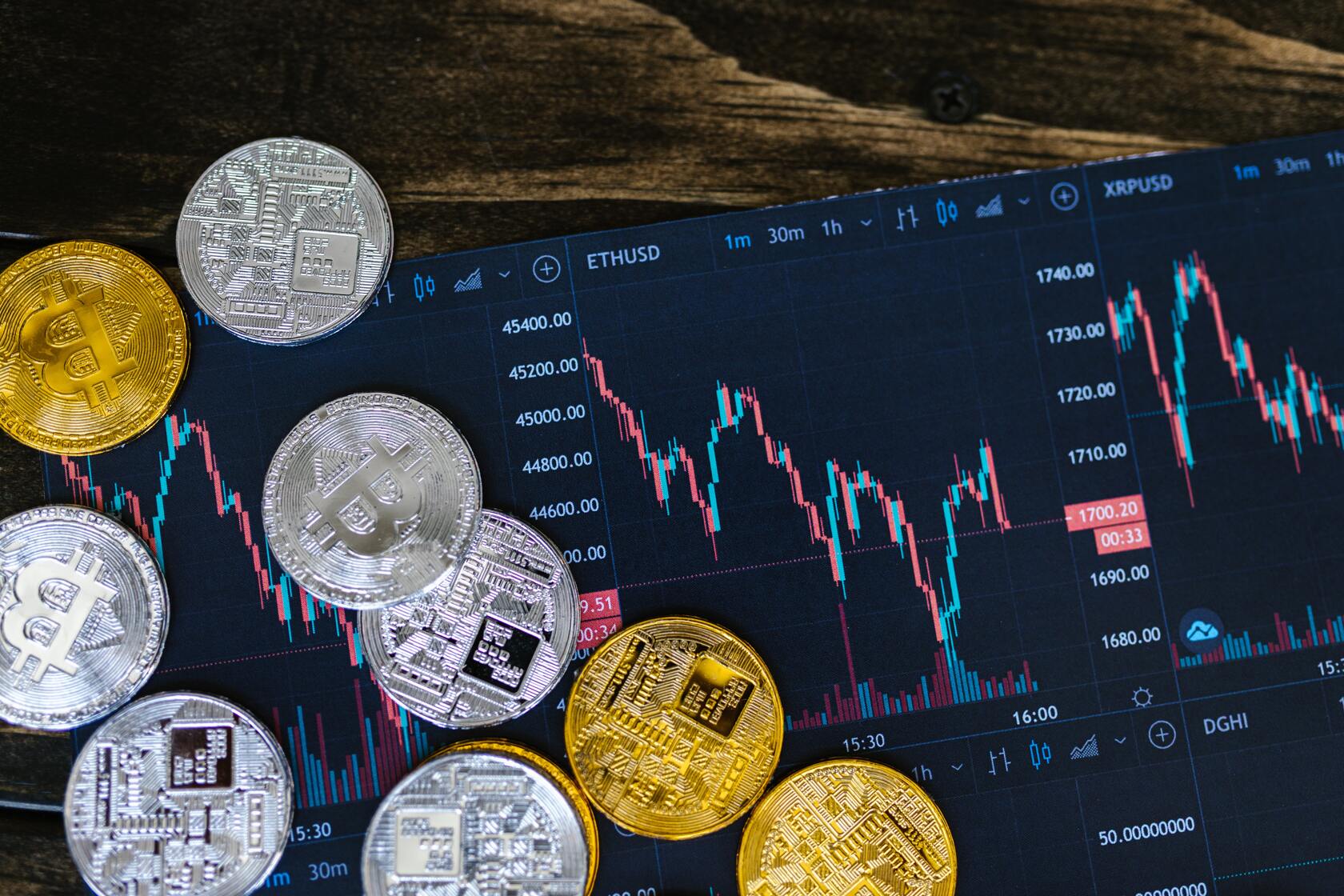 How to Start a Cryptocurrency Exchange - 10 Key Steps
Step 1. Strategy And Market Research
Your crypto project must understand your target audience and competition. What kind of needs should it satisfy? How are you different from the competition?
The best way to answer these questions is by visiting and studying cryptocurrency exchanges. With this knowledge, you can create a strategy and business plan that will help you to build a crypto exchange that is unique.
When studying these exchanges, you'll notice there are two main types: centralized and decentralized. Here's a brief overview of both.
Centralized - A centralized cryptocurrency exchange (CEX) is an online platform that allows users to buy and sell digital assets such as Bitcoin, Ethereum, and other cryptocurrencies. These exchanges are run by third-party companies that serve as intermediaries between buyers and sellers. By charging transaction fees for each trade, these exchanges allow traders to access the crypto markets in a safe and secure manner. In the centralized model, you can build an exchange like Binance, a very large and popular current crypto exchange.
Decentralized - A decentralized crypto exchange (DEX) is an online platform that operates without the need for a third-party intermediary. These exchanges are powered by blockchain technology and use peer-to-peer networks to facilitate trades between users, allowing them to trade directly with each other. As these exchanges do not require users to submit personal information or store funds with them, they offer greater privacy and security than centralized exchanges. If you'd like to build an exchange like Uniswap, an exchange with billions in trade volume and millions of trades, then decentralized is the route for you.
Step 2. Make Sure All Legal Aspects Are Taken Care Of
A legal investigation can put development at a standstill, so you must comply with regulations and obtain all necessary licenses, such as a money transmitter license, a broker-dealer license, or both. Registering with government groups like FinCEN and applying for an MSB (Money Service Business) status will help you establish your business in the digital currency world.
These licenses and registrations, however, are specific to the United States. Each country has their own set of rules and regulations that you must follow to be a legal exchange, so it would be wise to consult with a legal expert on how to register your exchange where it's located.
Step 3. Develop Architecture Structure And Design
Your design should be user-friendly, easy to navigate, and robust enough to handle high traffic and liquidity. You want to anticipate success!
An experienced development team is key to building a large and complex product like an exchange, and development needs to be carefully planned before starting so you don't run into problems later in the process.
Step 4. Cryptocurrency Exchange Development
Exchange development is a complex process with multiple steps and features to include to make sure the exchange functions properly. The main features an exchange requires are:
The Trading Engine, which executes orders and keeps track of market prices. It must be designed for scalability and with security measures to protect user funds.
Wallet Integration, which allows users to deposit and withdraw their funds from your exchange securely. Depending on which coins you support, there are different ways to integrate wallet support.
Order Management System, which is responsible for handling user orders and matching them together. It must be built to handle large volumes of orders without delays or issues.
Step 5. Security
Security is crucial when you build a cryptocurrency exchange. Measures should be taken to prevent hacking and fraud, such as strong authentication measures or using a cold storage wallet to store the majority of cryptocurrency funds offline.
Step 6. Connect Your Exchange with Other Exchanges
Connections help add liquidity. Users find the best rates for their trades, and your exchange finds more customers. You should find a reliable partner exchange who you trust with your funds and data, and who understands the complexities of cryptocurrency trading
Step 7. Partnering With A Payment Processor
A payment processor is responsible for facilitating payments between buyers and sellers on an exchange. It acts as the intermediary that ensures that all funds are correctly transferred from one party to another in a secure fashion. Payment processors also ensure that transactions conform to accepted industry standards such as anti-money laundering (AML) compliance and know-your-customer (KYC) regulations. 
To partner with a payment processor, set up an account with the processor and then integrate their services into your platform. You must be compliant with all regulations related to money transmission. Partnering will help you have the lowest transaction rates and fee structures. 
Step 8. Launch The Product
Once the platform is ready, the crypto exchange will go live! All of your hard work, planning, and preparation have come to fruition.
Step 9. PR & Marketing
Marketing is a crucial point for a newborn crypto exchange. It is essential to make the platform popular among users. Here are a few ways to get the word out about your business: 
1. Establish Your Brand Presence Online by creating a website and social media accounts
2. Develop Relationships With Cryptocurrency Influencers via social media, podcasts, etc.
3. Reach Out To Potential Users by using email marketing campaigns or targeted ads on websites related to cryptocurrencies
4. Participate In Relevant Online Groups/Communities such as crypto sub-Reddits or Bitcointalk
Step 10. Partner With A Market Maker
A market maker is a trading firm that helps buyers and sellers freely buy and sell their tokens. Market makers create liquidity, provide the best prices, and create an easy-to-use platform. A market maker will also connect you with a network of liquidity providers, enabling you to offer your customers more options.
Now that you know how to setup a cryptocurrency exchange, let's take a look at the associated costs.
How Much Does It Cost to Start a Crypto Exchange?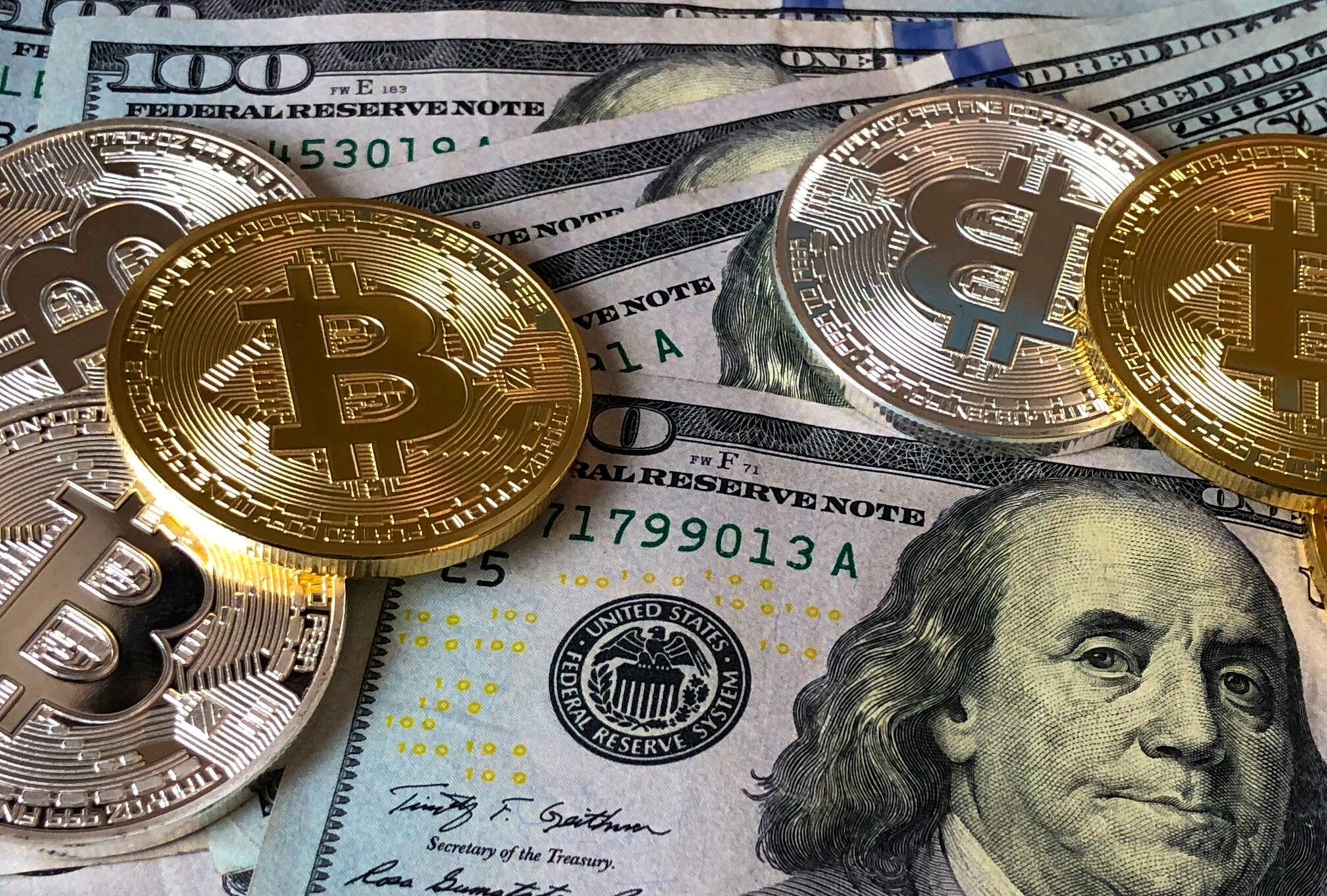 One of the biggest questions surrounding starting a crypto business is the cost to build crypto exchange. The answer varies depending on the type of exchange and its features. The basic cost includes:
Legal Fees: You'll need to consult with a lawyer, preferably one experienced in crypto regulations, to ensure compliance with nation-specific licenses and permits.
Software Development: You'll develop an interface, a trading engine with all features, connectivity to various cryptocurrency exchanges, and more.
Security Measures: You'll need to perform security audits of your exchange to ensure the safety of your users and their funds. Setting up two-factor authentication (2FA) on your exchange, as well as enabling encryption, is essential. Additionally, you should ensure that your exchange has regular backups and disaster recovery processes in place.
Server And Hosting Expenses: You'll need a reliable server and hosting to ensure that your platform is available 24/7.
Marketing Costs: You'll need to promote your exchange through advertisements on various platforms, blog and social media content, attending events, and more. 
According to Medium, the minimum crypto exchange development cost is around $115,000. This cost increases if additional features like margin trading, derivatives, and payment gateways are added.
Crypto Exchange White Label Cost
A white label crypto exchange allows users to trade digital assets, such as Bitcoin and Ethereum. A white label crypto exchange cost varies depending on what you want to offer. A basic setup, though, starts between $20k – $30k and highly depends on the white label solution it is set up from. For advanced features like margin trading or algorithmic trading, the costs are higher.
What Challenges You May Face When You Create a Crypto Exchange
Creating a cryptocurrency exchange is a complex process, with several challenges to consider. Some of the most significant challenges include:
Security: Cryptocurrency exchanges are prime targets for hackers, so ensuring the safety of users' funds requires robust security measures.
Scalability: Your exchange must be able to handle an increasing number of users if it wants to be successful, and that happens with scalability.
Friendly Interface: A clunky or complicated interface leads to user frustration and lost business, but a friendly one attracts and retains users.
Integrations with Other Services: Payment gateways, trading bots, and tax software enhance the user experience, but they must be implemented correctly to avoid errors and security risks.
Common Mistakes While Creating a Crypto Exchange
Starting a cryptocurrency exchange is a challenging endeavor, and there are several common mistakes that entrepreneurs make. Some of these mistakes include:
Neglecting MVP: Launching a minimum viable product (MVP) is critical for testing the market and getting user feedback. Neglecting to launch an MVP leads to wasted resources and missed opportunities.
Inexperienced Team: Cryptocurrency exchanges require expertise in several areas, including software development, security, and finance. Hiring an inexperienced team leads to critical errors and lost opportunities.
Absence of Marketing Strategy: A sound marketing strategy is crucial for attracting users and building a user base. Neglecting marketing leads to low user adoption and stunted growth.
Project is Impossible to Scale: Building a crypto exchange that handles a growing user base requires careful planning and execution. Neglecting to consider scalability leads to lost users and missed opportunities.
Hiring an Agency to Create Your Own Crypto Exchange
If you'd like to hire an agency to get ahead in the crypto exchange market, Aegas has your back. Constantly at the forefront of new developments in technology, we have the solution for you and your needs as you start your own crypto exchange, and we'll be transparent and communicative in all of our interactions. 
We offer blockchain development, custom software development, UX/UI Design, and MVP Development and Consulting, which will all solve any problem you might have. If that all sounds exciting to you, get in touch with us, and we'll help you start a cryptocurrency business while the market is hot!